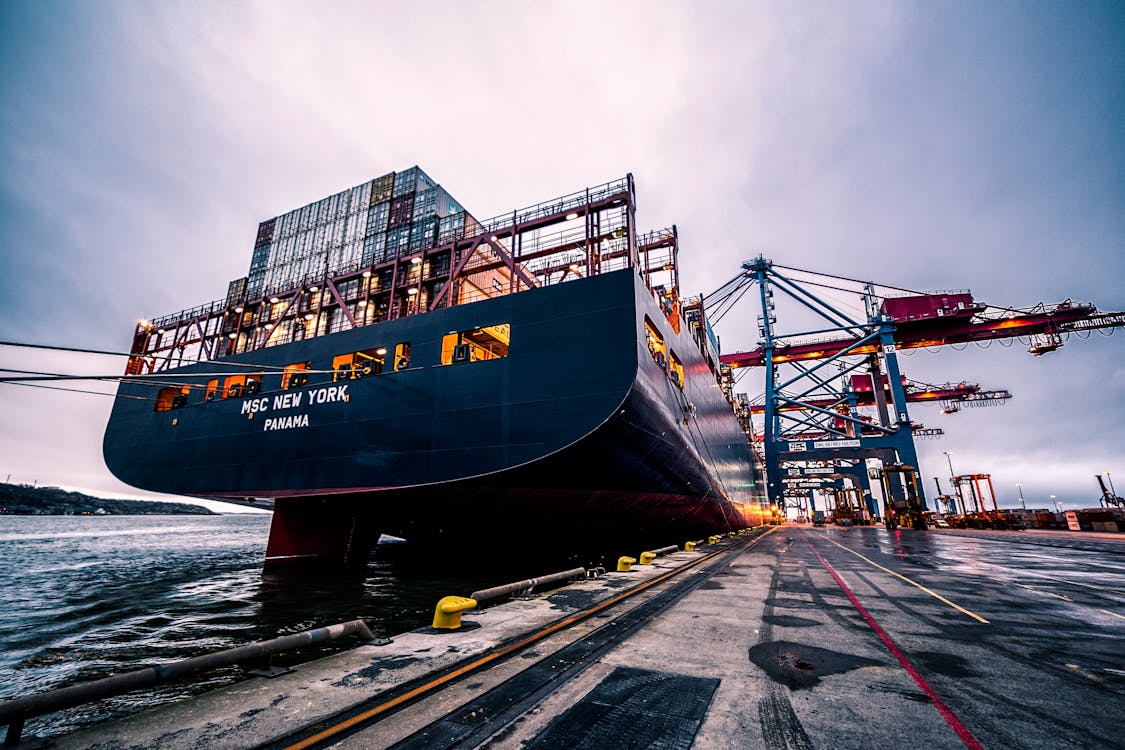 From overseeing your warehouse capacity to your supervising your inventory levels to organizing your distribution network consisting of multiple carriers and downstream service providers, efficiently operating a supply chain is no simple matter. And, it can cost companies a significant amount of time, energy, and resources to keep up and running, distracting them from their core competencies.
It's no surprise that many companies today are turning to outsourced solutions to help them cope with the growing demands on their supply chain. Outsourcing logistics can help to bring down costs, improve customer service, and streamline your operations, all the way from warehousing to fulfillment.
In this guide, we'll go over everything you need to know about how to outsource logistics solutions and what they could mean for your business. We'll even cover tips that will help you find the right logistics services companies to outsource to that will deliver suitable solutions for your business.
What is logistics outsourcing?
We'll assume that you're familiar with outsourcing. In that cases, logistics outsourcing is when a company uses a third-party provider to handle its logistics and supply chain management.
As you may know, logistics comprises an entire suite of everyday operations, such as distribution, warehousing, transportation, interfacing with various carriers, etc. When you outsource logistics operations, the company you outsource to will typically take over management of most or all of these functions.
This includes the various back-office roles and tasks associated with supply chain management, such as accounting, invoicing, customer support, insurance, compliance, etc.
Today, the terms outsourced logistics and third-party logistics are used somewhat interchangeably. Providers are typically also called 3PL
Types of Third-Party Logistics Services
As such a broad field, it should come as no surprise that there are different types of logistics services that you can outsource to up and down the supply chain. Providers that specialize in different facets may be able to offer different value-added services or improved performance in certain contexts.
While it's not necessarily universally agreed-upon, here are four broad categories that 3PLs can be divided into:
Dedicated Contract Carriage: Supply transportation equipment and manpower (such as drivers) to facilitate shipments.
Domestic Transportation Management (DTM): Provides non-asset-based value-added services when it comes to transportation management. In turn, they usually outsource to a distribution network of freight brokerages within a specific region, e.g., North America.
International Transportation Management (ITM): Similar to a DTM, but with an international transportation and distribution network.
Value-Added Warehousing and Distribution (VAWD): This is an end-to-end supply chain service. These providers provide service across the entire logistics field, including warehousing, inventory management, distribution, transportation, last-mile delivery, etc. Typically, they have their own warehouse space with multiple distribution centers.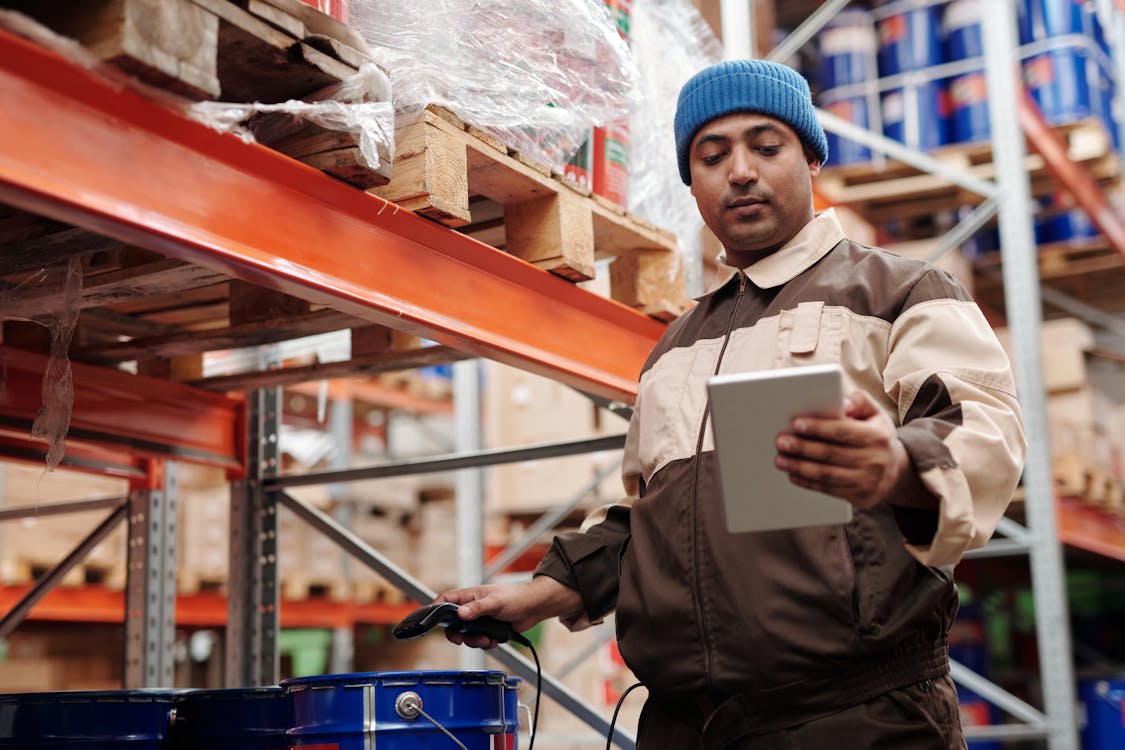 So, as you can see, businesses looking to outsource their logistics really have a lot of choices when it comes to what type of services are available in the market. Different 3PLs may cover different areas of the supply chain, or even provide end-to-end solutions as part of their service.
What are the benefits of outsourcing logistics services?
From the warehouse to the satisfaction of your end customers, from reducing costs to unlocking growth potential – an outsourced logistics service can bring huge benefits to your business. Here are the most important reasons companies turn to outsourcing services and why it matters:
Focus on your core competency
Supply chain management is a complex, resource-intensive, and time-consuming business process. Sure, you might have to sacrifice some control over your distribution, transportation, warehousing, inventory, and other facets of logistics management.
However, this gives you more time to focus on your core operations. Of particular importance, it will allow you to focus on business strategy and efficiency, especially as the scale of your business grows.
For example, you can put your full weight into boosting marketing and driving sales, without worrying about how you will expand your supply chain to keep up with the increased demands.
Value-added services
Third-party logistics companies specialize in supply chain operations. In many cases, their workforce consists of the highest industry experts with tonnes of experience and expertise in logistics and all of its sub-facets, such as transportation management, warehousing services, logistics technology, shipments, etc.
Most companies that are active in other industries, won't have the same capabilities specifically regarding logistics solutions. A 3PL will likely be able to identify ways to improve your supply chains, whether it's by more effectively utilizing the warehouse space, operating at lower cost, or implementing streamlined operations. If you outsource, it's a way to get the greatest minds in the field involved in your operation.
Through consultation, they can provide expert advice on how to better manage your logistics and improve your overall strategy. For example, they can help you carry out a thorough risk analysis to try and limited the threat exposure of your supply chain or possible liabilities.
Reduce back-office operations
Typically, 3PL operations have the capacity in terms of manpower to take care of all their customers' needs and to shift resources between customers as needed. So, if you outsource to these types of services, it will likely be a complete logistics solution that includes the required staff, hardware & software systems, such as transportation management systems, and even the rest of the workforce, such as carriers, drivers, etc., even if it is from downstream providers. In turn, this will help bring down a multitude of secondary costs.
Improved Customer Satisfaction
On top of warehouse, inventory, supply chain, and transportation management, logistics services also involve engaging with vendors, carriers, and customers. Handling all your logistics operations in-house can add a significant burden to your existing customer satisfaction team.
Many 3PL companies can also handle this consumer-facing side of your company. As they are usually at the cutting-edge of logistics, they can also improve consumer experiences, such as by fulfilling shipments in less time, implementing user-friendly technology, and responding to market trends.
Improved Risk Management and Fewer Liabilities
Safety ratings. Insurance. Multi-carrier invoicing. You name it – logistics come hand-in-hand with a plethora of potential liabilities. Even benign mismanagement can lead to serious financial or operational repercussions. As their sole focus, outsource logistics services are usually prepared to navigate all of these challenges without letting them affect service delivery.
Better inventory management can also lead to less operational overhead. For example, by optimizing the use of warehouse space, balancing supply with demand, and avoiding interruptions in stock.
Scalability and growth
At any point in time, a logistics services provider typically has access to more in-house staff and resources than are strictly needed. This allows them to flexibly address the needs of their customers, allowing them to take advantage of the economies of scale. This is one of the main benefits of nearly any type of outsourcing solution.
Managing logistics in-house while growing your business requires that you also continuously invest and scale up to other surrounding resources, such as technology, HR, payroll, etc. Not only does this take financial resources, but there is also a lead time involved with scaling operations up or down. If you outsource to a third-party logistics company, you'll be able adapt with fewer growing pains.
Tips for outsourcing logistics operations
When you outsource to external parties for logistics services, you'll be placing a lot of trust in their ability to handle these operations that are vital to your business. So, it's of the utmost importance that you do your due diligence on prospective providers and choose one that can offer the most suitable service for your business.
Before you outsource anyone, you should come up with a detailed outsourcing plan. Do you only want to outsource logistics for a particular location? What are your main goals, e.g., lowering logistics costs? Do you want to outsource your entire supply chain management or only specific operations, such as transportation, warehousing, invoicing, etc.? How much control do you want to keep in-house vs. a more plug-and-play approach?
Not all providers offer the same solutions or have the same level of expertise in specific areas. So, knowing exactly what you need is the first step to successful outsourcing.
Once you know what you expect to get out of a 3PL solution or provider, here are other factors you should consider to help you decide which provider is the right partner:
Analyze your current capabilities and outsourcing needs
After you have conducted your own analysis of your systems, it's also a good idea to get a proper audit from an unbiased third party. A reputable 3PL provider should also be able to conduct a proper analysis of your logistics that includes a gap analysis, cost analysis, as well as a review of your warehousing, transportation, carriers, technology, and other systems.
Identify the Logistics Services Provider's Capabilities
First of all, you should try to determine whether the 3PL provider has the capacity to handle your logistics operations, both in terms of scale and expertise. Do they have the proper distribution networks with reputable carriers in place? Do they have adequate facilities, including offices and storage, such as a warehousing space? Do they have the necessary and adequately trained manpower, such as drivers or warehouse workers?
Demonstrable Real-World Expertise
Real-world experience and expertise are crucial to the ability of a provider to be able to properly manage logistics and deliver high-quality services. If they have worked on other major contracts before, then you should be able to find reviews or feedback on their website, forums, review sites like Capterra.
If they have experience delivering outsourced logistics in your specific industry or target market, that's also a huge plus. Request details on the solutions they have implemented before and whether they have any success metrics for them.
Perform a Competitor Analysis
As mentioned, there are many different 3PL providers out there. Just because you have received a personal recommendation or a specific provider was the first result in Google does not mean they are the best for your company.
Try and come up with a shortlist of outsourcing candidates and compare them in terms of potential cost-to-benefit ratios, customer feedback, levels of expertise & capacity, incidence rates, performance indices, etc. Once again, you should go beyond simply browsing the provider's website but really try and find objective sources of information.
Conclusion
As one of your most vital back-of-house operations, a smoothly functioning supply chain is a must. However, efficiently managing your supply chain can be a logistical nightmare. Costs can quickly spiral out of control, not only financially but also when it comes impacting your ability to make important decisions and provide an exceptional service.
From inventory management to warehousing to customer service to shifting with market trends – the demands are endless.
This forces many businesses to choose between focusing on either their core business or logistics at the expense of the other. However, this doesn't have to be the case.
When you outsource to an external services provider, they can help you improve your logistics on a number of fronts. With industry expertise, they can provide each aspect of your supply chain with the attention it deserves, whether it's warehousing, costs management, or customer service.